Mae Petti Skirt
digital pdf sewing pattern
$9.95
View Sizing Chart
The Mae petti skirt is a closet staple.  Mae is perfectly paired with all your little ones skirts and dresses to provide more twirl and volume that every girl will love.
The Mae can be made with one layer or two layers for maximum volume and fullness.  The double layer Mae can also be fully reversible. It is very cute worn under pinafores for a beachy look!
The Mae tutorial includes tips and tricks to use your sewing machine and serger efficiently when making ruffles and hems.
The Instant Download PDF Includes:
Sizes: 2-10 years
Size Chart, Fabric Requirements, Fabric Recommendations, Notions, and Sewing Tips
Full tutorial and step-by-step instructions, including over 40 color photos to clarify each step for beginners
Includes (2) Downloadable Files:

US Letter (A4 compatible): Print from home with regular computer paper, tape together, and then cut pattern pieces

A0 Copy Shop (Projector compatible): Send off to print large scale or use with your at home projector
Click here to download the free Mae Coloring Page.
You might also like
Customer Reviews
Write a Review
Ask a Question
Filter Reviews:
dress
skirt
instructions
pattern
granddaughter
petti skirt
ways
project
beginner project
Penelope
03/04/2023
More than just a pattern…you'll learn new techniques!
I made this pettiskirt for my granddaughter. It definitely took some time with all the ruffles, but it was a lot of fun and I learned some new techniques. The pattern has simple instructions on how to gather with a serger as well as how to do a rolled hem on a serger. I've been sewing for 26 years and never dared to try those techniques until this pattern came along. I'm so happy with my purchase and my new skills!!
Jane K.

United States
03/24/2022
Such a sweet skirt!
This petite skirt came together really easy! Great directions and it was perfect for my granddaughter's Easter dress.
elizabeth m.

United States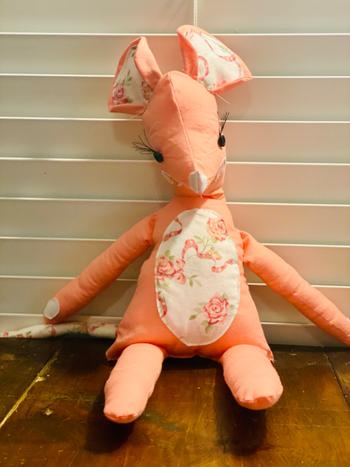 02/07/2020
Love this pattern
I am a very beginner sewer and this pattern was fairly simple and so fun. I tweaked the pattern a bit and still have some things to perfect but super happy with this pattern.
Elizabeth D.

United States
07/06/2019
This skirt is darling.
Okay in all honesty, I was shocked at how long it took me (7-8 hrs) to make this in a double-layer reversible because those ruffles are no joke. But, I have to say that it is absolutely darling. I made it out of hilarious fabric that my 3 year old chose and it's still absolutely amazing. I can't wait to do one out of pretty fabric. Hopefully the next time will take less time.
Stacey S.

United States
10/31/2018
Adorable
Great. Love that it's pattern pieces and measurements- I'm a pattern pieces girl! This is a great Petti skirt that adds a nice amount of poof to every day dresses. I used a very thin cotton for my first, next time I make it I think I'll use a better quality/thicker cotton, for a bigger poof. Great pattern!!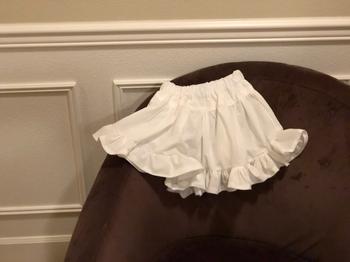 09/03/2018
Beginner friendly and BEAUTIFUL ❤️
I 'be only successfully made 3 simple dresses by machine, in my life! This project is adorable and a wonderful skill builder. Excellent❤️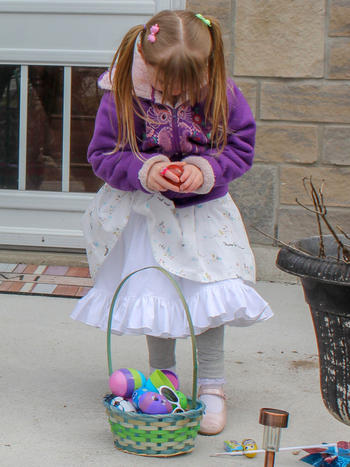 05/02/2018
Ruffles and ruffles and ruffles
Excellent instructions and no issues during the cutting and sewing process. Love how it turned out! Love all of my VFT patterns, I have so many I haven't sewed them all yet. Does that make me a pattern hoarder? I have good intentions, but I'm just a hobbyist :)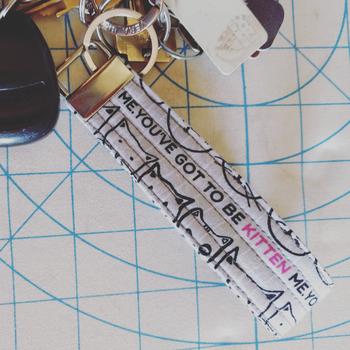 05/01/2018
Perfect!
I made Mae to use with Blithe (that didn't have an underskirt). It was perfect for Easter and my daughter is able to wear the pieces separately now. The directions were wonderful! The only thing I will say is hand gathering takes a while, so make sure the colors/prints you use will work again and again so it's gets used a lot!
03/22/2022
The sweetest Pettiskirt
This sweet little pettiskirt came together quickly with good instructions and many options. I make mine out of a beautiful lawn fabric and it was just what I wanted to complete an Easter dress for my granddaughter.
Elizabeth M.

United States
11/11/2021
Cute, but directions could be much better
Bottom ruffle is actually gathered at a 3:1 ratio, but pattern instructions only mention a 2:1 ruffle ratio in reference to a serger. I made the mistake of reading those directions - big mistake - lots, and I mean LOTS of ripping. I finally used a zigzag over dental floss to get the ruffle to fit the edge. Did I mention that I had to rip a lot? Ultimately, I got it finished, and it's adorable.
Bonita R.

United States
12/20/2020
A Gathering We Will Go
I loved this Petti Skirt, I only made the single skirt but it was easy and I love how it looks under the simple Penelope version of the dress I made.
Robbin O.

United States
05/03/2020
Worth the effort!
Excellent instructions, as ever, from VFT. I did not look forward to all that gathering but the end result is so worth it. Nothing too difficult, just tedious! Wish I had made it sooner, such a difference under dresses, makes them so full and pretty.
Holton

United Kingdom
05/01/2020
Beautiful and bouncy skirt
This took me forever to make because of all the gathers and I am new at this. I would not say this is a beginner project. But it was so worth it with all the learning I did and the end project was adorable and my girl LOVES it.
Vanessa P.

United States
03/09/2020
Not a fan of download patterns
I do not like to print out the pattern,, I would rather buy the pattern like a regular pattern.
Pat C.

United States
01/17/2020
Just the right poof
I love the Mae. It was simple and straight-forward to make. I had to just sit down and relax and watch television while I did all the gathering. It makes the dresses just step up a notch.
Marilee S.

United States
10/02/2019
Best skirt ever!
Perfect on its own as well as under a dress it woeks both ways and is easy to make! Love love love!!!
Di P.

New Zealand
08/19/2019
Mae Petti skirt
Love the Mae! Can't wait to make more.
Cindy M.

United States
04/30/2019
Mae Pettiskirt
Love the petti skirt! Really completes dresses, especially when using cotton, it makes them a bit fancier! I thought it would be difficult but was super easy and instructions were very thorough, especially regarding how to do a rolled hem on my serger.
02/25/2019
Mae pettiskir
I haven't had a chance to make this pattern yet but looking forward to doing so. I love VFT and have made Lulu, Harper and Kennedy which have all turned out beautifully.